Welcome from the morning Chair
Kevin Brady
Principal Officer, Heat & Transport Energy Policy Division, Department of Communications, Climate Action and Environment
Policy and Market Outlook
OPENING ADDRESS: 

The Electric Vehicle Landscape in Ireland

Marguerite will discuss the following topics:
National and European Policy Context
EV Charging Infrastructure in Ireland
EV Market Growth
Evolving Technology
Planning for the Future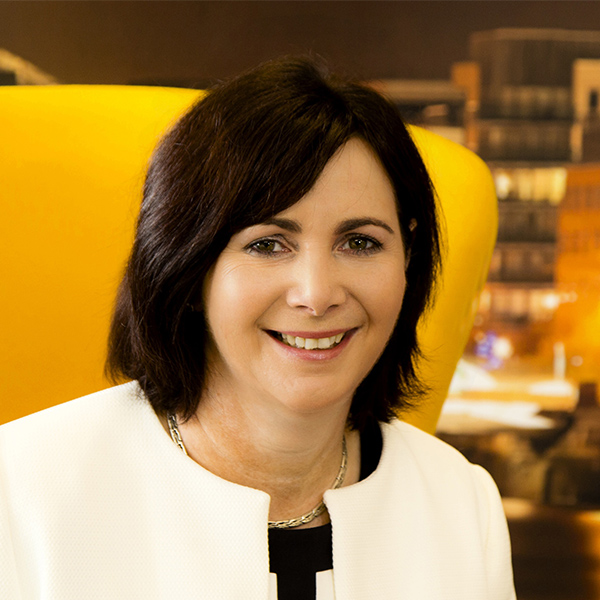 Marguerite Sayers
Executive Director, Customer Solutions, ESB
When will EVs become competitive?



Andy will discuss cost, carbon, capability and consumers – the UK experience. With Pure electric vehicles remaining still a relatively niche (0.5%) sector and grants for the most popular PHEVs disappearing, Andy will explore the aspects that make EV's competitive and aim to identify where levers can be applied to enable more drivers to see Electric Vehicles as the "obvious choice now".
Andy Eastlake
Managing Director, Low Carbon Vehicle Partnership, UK
KEYNOTE ADDRESS: 

The future of Electric & Autonomous cars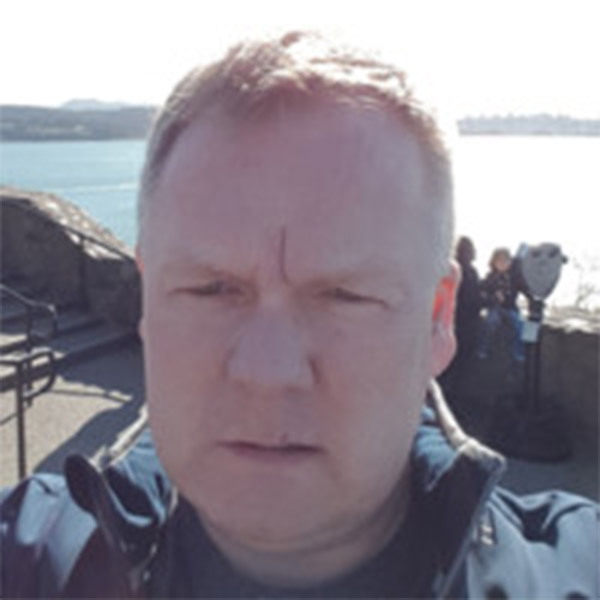 Paul Girr
Chief Engineer, Jaguar Land Rover
EV's potential beyond driving: 

The Power Off & Save Project
Teresa Fallon
Innovation Manager, Electric Ireland
Electric GT: 

The Electric Global Transformation



As was the case in the early years of motor racing, the objective of the Electric Production Car Series (EPCS) is to show how well electric production cars can handle the stresses of circuit racing, and how different manufacturers cars compare. This will help future buyers appreciate how powerful and reliable these cars actually are. Electric GT's close ties with Tesla have enabled them to train their engineers to dismantle the cars and rebuild them for the track. The drive train and battery are intentionally kept completely standard so that the public can witness the same car they may one day buy performing on famous circuits. Following three years of intense work, in February 2018 Electric GT finally obtained FIA approval for the Electric Production Car Series (EPCS); the first international electric race series on permanent race circuits and only the second FIA electric race series ever (Formula E being the first). From that moment they have been flat-out preparing deals for global TV and streaming distribution, eSports and other supporting events, sponsors, partners and teams. Everything is ready for launch once they secure the support of the right group of investors who share their optimism for the clean energy and transport future.
Mark Gemmell
CEO, Electric GT Holdings Inc
Winning and influencing customers to go electric
An update on electric vehicle supports, incentives and technology developments



Declan Meally
Head of Emerging Sectors, Sustainable Energy, Authority of Ireland SEAI
How to meet the needs of EV drivers…



Victoria Pelka
Senior Policy researcher, Citizens Advice, UK
Welcome back from the afternoon Chair
Gareth Davis
Head of ecars, ESB
Supports for the car industry
PANEL DISCUSSION: 

What Ireland's car industry needs in terms of policy changes in order to expand the market for EVs
Paddy Magee
Country Manager, Renault Ireland
David Thomas
MD, Volvo Car Ireland
James McCarthy
CEO, Nissan Ireland
CASE STUDY: 

Thermodial

Thermodial, an Irish company specialising in heating, ventilation and energy services maintenance, has embarked on a five-year programme that will convert its 35-strong fleet to electric vehicles…
Turlough Kinane
M.D, Thermodial
CASE STUDY: 

The benefits of integrating EVs into shared mobility and the challenges faced

In October 2016, GoCar launched a pilot Electric Vehicle car sharing scheme in Dublin City. Over the last 2 years across 10 electric vehicles, GoCar has had over 1,700 different drivers driving an EV. It is clear from these numbers in a limited pilot scheme, that an electric vehicle car sharing scheme is an ideal opportunity to give both individuals and organisations access to EVs without the concern of resale value which comes with personal ownership. Due to the ease of accessibility and low cost, carsharing is the most cost effective method to allow people the experience of driving and living with an electric vehicle, carrying out everyday errands and adventures.
Colm Brady
Managing Director, GoCar & Europcar Mobility Group Ireland
CASE STUDY:

 Dún Laoghaire-Rathdown County Council's plans for EVs in Fleets



As the newly appointed Depot Manager in Dun Laoghaire Rathdown County Council (DLRCC), Marcella introduced Electric Vehicles and associated charge points into the DLRCC Fleet. Marcella will discuss the major change management project which involved understanding the existing fleet, talking to fleet users, examining Council priorities, researching the market and taking the odd risk! DLRCC now has nine EVs as part of its large fleet with plans in place over the next ten years for many more.
Marcella Murphy
Senior Engineer, Dun Laoghaire County Council
LOCKNOTE ADDRESS: 

Smart community approaches to reduce air pollution in European cities

– H2020 iSCAPE project about improving the smart control of air pollution in European cities
– Living Lab approach to engage citizens in co-design of interventions and improve awareness of air pollution
– Citizen science to engage local communities
– Workshops in schools to increase awareness of the future citizens
Dr Francesco Pilla
Lecturer in Smart Cities & GIS, Dept. of Planning and Environmental Policy, University College Dublin