Kevin Brady
Principal Officer, Heat & Transport Energy Policy Division, Department of Communications, Climate Action and Environment
Kevin Brady is the Principal Officer leading the Heat & Transport Energy Policy division. His responsibilities include the development of renewable heat in the industrial, commercial and residential sectors. In the transport sector, he is co-chair of the Low Emission Vehicle Taskforce and is responsible for energy policies promoting renewable energy in transport and the growth in low and zero emission vehicles.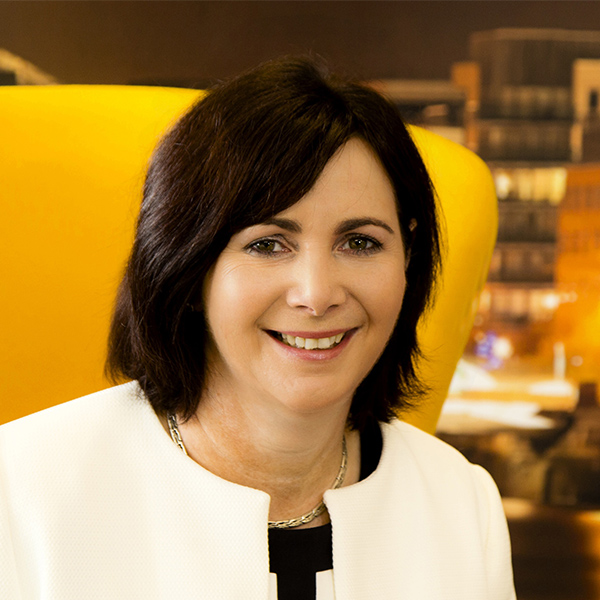 Marguerite Sayers
Executive Director, Customer Solutions, ESB
Marguerite Sayers has recently been appointed as ESB's Executive Director for Customer Solutions. Prior to that, she held the position of Managing Director of ESB Networks DAC for over three years. She qualified as an Electrical/Electronic Engineer (University College Cork in 1991) and has worked in various managerial positions and locations throughout Ireland with ESB since graduating.
Following senior roles as HR Manager, Customer Services Manager for Dublin South and Head of Asset Management for ESB Networks, Ms. Sayers managed ESB's Generation portfolio for two years before returning to ESB Networks as Managing Director in November 2014.
In her new Customer Solutions role, she has responsibility for Electric Ireland, for ESB's E-Cars, Telecoms, Energy Services and Electrification businesses and for delivering low-carbon and energy efficient products to customers in Ireland and the UK. She is currently a Vice-President of Engineers Ireland and is also a member of the Development Board of the National Paediatric Hospital.
Victoria Pelka
Senior Policy researcher, Citizens Advice, UK
Victoria works in the energy policy team at Citizens Advice, a UK advice charity. She leads on the consumer experience of electric vehicles and related policy. She also monitors the performance and price control of energy networks and their impact on consumers. Citizens Advice provides free, confidential and independent advice to help people overcome their problems. It is also the statutory representative for household and small business energy consumers in GB and runs the national Consumer Helpline.
David Thomas
MD, Volvo Car Ireland
David has significant industry experience, having worked with Volvo Cars for 22 years in various international posts. He has worked in a number of senior management roles within the company, including Managing Director of Russia, Regional Vice President, based in Sweden, Vice President Global Fleet, Managing Director of Switzerland and Vice President Customer Experience and Network Americas. David moved to Ireland in January of 2017 when he took up his current appointment as Managing Director of Volvo Car Ireland.
Marcella Murphy
Senior Engineer, Dun laoghaire Rathdown County Council
Marcella Murphy is a Senior Engineer working for Dun laoghaire Rathdown County Council.
After graduating from UCD, Marcella Murphy worked for Lancashire County Council for six years, where she was trained in the design and construction of bridges and became a chartered engineer (MICE). When she returned to Ireland, she worked in the private sector for a number of years before returning to the public sector. During this time she did an MBA with the Open University. At present, she is a Senior Programme Manager for Cherrywood Development Agency Project Team.
Pat O' Doherty
Chief Executive, ESB
Pat O'Doherty was appointed Chief Executive of ESB in 2011, and appointed to the ESB Board in 2013. Previous to this, he headed up each of ESB's main businesses as Executive Director ESB International, Managing Director ESB Networks Ltd. and Executive Director ESB Power Generation. Pat holds a primary and masters degree in Engineering from University College Dublin and completed the Advanced Management Programme at Harvard Business School. Pat is also a trustee of The Conference Board of the United States and is a director of Energy UK.
Dr James Marco
International Digital Laboratory, University of Warick
Dr James Marco is a Chartered Engineer and a member of the Institution of Engineering and Technology (MIET). After graduating with an Engineering Doctorate from Warwick in 2000, James worked for several years within the automotive industry leading engineering research teams for Ford (North America and Europe), Jaguar Cars, Land Rover and Daimlerchrysler (Germany). In his early career, James was responsible for the design of the energy management control software for Ford's first fuel cell hybrid electric vehicle. In 2006, James returned to academia, taking a research position at Cranfield University. At Cranfield, he undertook a number of collaborative research projects in the related of areas of vehicle system control, system modelling and powertrain electrification. These include: LIFECar and Hyrban – both fuel cell electric vehicle prototypes and ADDZEV – a low cost hybrid electric commercial vehicle. James joined WMG in 2013 and is currently employed as a Reader in Vehicle Electrification and Energy Storage.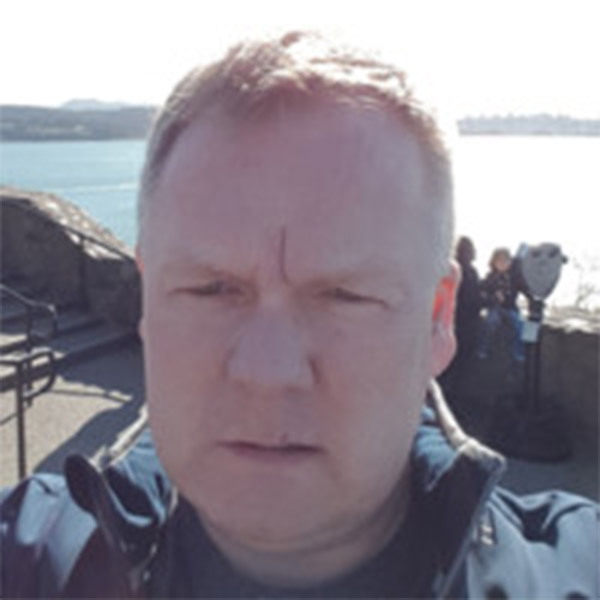 Paul Girr
Chief Engineer, Jaguar Land Rover
Paul Girr is Chief Engineer at the Jaguar Land Rover Software Development Centre in Shannon. This centre of innovation will grow to approximately 150 highly skilled jobs delivering into programs for Electrification, Vehicle Architecture and Autonomous Driving.
Paul was formerly an EMEA customer engineering manager in Intel Transportation Solutions Division with over 10yrs of automotive experience working with worldwide OEM's and T1 suppliers and over 20 years of customer support in communications, servers and automotive markets.
Declan Meally
Head of Emerging Sectors, Sustainable Energy, Authority of Ireland SEAI
Declan is Head of Department with responsibility for the Emerging Sectors in the Sustainable Energy Authority of Ireland, Ireland's national body for sustainable energy policy and programmes. The SEAI's mission is to play a leading role in transforming Ireland into a society based on a decarbonised energy system. SEAI advises Government on sustainable energy policy, trends and impacts, and delivers a range of programmes to promote the adoption of "use less and use clean" behaviours. Declan has worked in SEAI since 2004 and previously worked in Management in Xerox (Europe) Ltd, Aer Rianta and the Irish Defence Forces. He holds Bachelor's degree in Mechanical Engineering.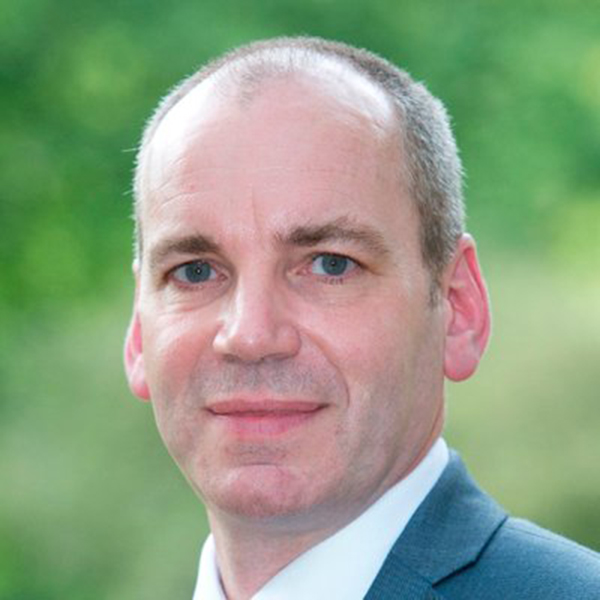 Andy Eastlake
Managing Director, Low Carbon Vehicle Partnership, UK
Andy Eastlake was appointed as the LowCVP's Managing Director in April 2012, after serving both on the board and as chair of the Members Council for many years. As MD Andy has been integrally involved in the design and implementation of the latest accreditation schemes for both buses and HGVs, supporting DfT and OLEV in stimulating the uptake of low carbon technologies. He has a strong background in vehicle engineering, specialising in powertrain developments, fuel economy and emissions. He was formerly Group Head of Commercial and Projects at Millbrook Proving Ground where he led the work on powertrain test and development programmes and alternative fuels for a variety of global OEM customers. As Head of Laboratories Andy was responsible for all technical aspects of the Millbrook business and for government and European legislative relations. He joined Millbrook after a year's training with Vauxhall Motors by whom he was sponsored to study for a degree in mechanical engineering at Southampton University. He is a Fellow of the Institution of the Mechanical Engineers and was formerly a Board member of CENEX the Centre of Excellence for Low Carbon & Fuel Cell Technologies.
Dr Francesco Pilla
Lecturer in Smart Cities & GIS, Dept. of Planning and Environmental Policy, University College Dublin, Ireland
Dr Pilla is Lecturer in Smart Cities and Urban Planning in the Department of Planning and Environmental Policy. His focus area of work is Smart Cities and in specific the deployment of pervasive network of low cost sensors and geospatial models to gain a better understanding of the spatial dynamics in cities. He has been active in environmental analysis research for 13 years and to date has attracted around €10 Million in research funding from International and National funding sources. Dr Pilla is the coordinator of the H2020-SC5 project called iSCAPE focusing on air pollution, UCD Principal Investigator of the H2020-SCC02 project called CONNECTING NATURE and the H2020-SC5 project called OPERANDUM both focusing on nature based solution. His work focuses on understanding complex environmental phenomena in order to pre-empt the impacts resulting from interactions between the human population and the urban environment. Dr Pilla has acquired considerable experience in pervasive networks of low-cost sensors for urban environmental monitoring during his collaborations with IBM as part of an IBM Faculty Award (2017) and two different research laboratories in MIT as part of a Fulbright/EPA TechImpact Award (2015) and his PhD (2011) research work.
Turlough Kinane
Managing Director – Thermodial Ltd
Turlough was appointed Managing Director in 2016 after a management buyout – 10 years after he joined Thermodial as Financial Controller. Today Turlough's role includes supervising all aspects of the business as well as continuing to oversee the areas of finance and ICT. Turlough has also undertaken the HR role, whilst continuing to seek new opportunities and new technologies in ICT development. It's typical of the lateral thinking beyond his impressive qualifications which include a masters in management and application of IT in accounting and a diploma in management.Planning projects, implementing them and seeing them evolve are a particular source of satisfaction. Not unlike his interest in Formula 1 which needs all these precise disciplines. A healthy body can lead to a healthy mind, something that Turlough agrees with, evidenced by his participation in corporate running events and membership of his local running club.
Gareth Davis
Head of ecars, ESB
Gareth Davis is the Head of ecars at ESB, the business unit which operates and manages ESB's electric vehicle charge point networks. In this role since 2014, he has overseen the operation of the ESB ecars network in the Republic of Ireland, the ecar NI network in Northern Ireland and, more recently, the expansion of the business into Great Britain. Prior to this appointment, Gareth served for five years as ESB's Head of Corporate Strategy where he managed strategic planning for ESB Group. Before joining ESB, Gareth worked for eBay, where he was the Head of Marketing Strategy and Planning for Europe, as well as serving as the Managing Director for eBay Ireland. He has also worked with McKinsey & Co, in Merrill Lynch's investment banking arm and for a leading Public Policy Institute in Washington DC. Gareth holds a BA in Economics from Trinity College Dublin, an MBA from the University of Virginia and a PhD in Economics from George Mason University.
Colm Brady
Managing Director, GoCar Car Sharing and CEO, Europcar Mobility Group Ireland
Colm has spent the past 18 years working in the car and van rental industry, and the past 6 years in the shared mobility sector as MD of GoCar car sharing. This period has seen a small independent Irish vehicle rental company develop into the largest in Ireland, while also developing Ireland's largest car sharing organisation. GoCar now has a fleet of almost 500 vehicles, with vehicles across 15 counties. GoCar provides a convenient, cost effective, and sustainable alternative to car ownership. By allowing multiple people to use the same vehicle at different times, carsharing reduces car ownership & car dependency, congestion, noise and air pollution, and frees up land traditionally used for parking spaces.
Teresa Fallon
Innovation Manager, Electric Ireland
As Innovation Manager at Electric Ireland, Teresa's responsibilities include; identifying and developing new technology and service products as well as fostering an innovation culture right across Electric Ireland. Recent examples are Electric Ireland's Smarter Home solution, a unique offering for Irish customers which was launched in February 2018 as well as the Power Off & Save project (being conducted in collaboration with The TSO Operator EirGrid), the first Residential Demand response project of scale in Ireland. She joined ESB as a graduate engineer and since then has worked in many technical and managerial roles throughout ESB Networks prior being appointed to her current position in Electric Ireland in June 2014. Teresa has recently been appointed to the role of Manager Strategy, New Product Development and Regulation in the Customer Solutions Directorate of ESB and will take up that role from November 1st.
Mark Gemmell
CEO, Electric GT Holdings Inc
Mark Gemmell is an entrepreneur originally from the software industry, who has been active in electric car businesses for more than 6 years. Born in Dumfries, Scotland Mark now lives in Madrid, Spain where he runs the Electric GT Championship, an international showcase for the clean energy and transport industries with the new FIA approved Electric Production Car Series at its' core. These are festivals of sport, entertainment and technology staged at the world's top F1 race circuits showing the best electric cars on the market racing in spectacular multi-stage events. The need for us all to encourage the change to clean energy and electric transport is evident, but the car and energy industries will only move quickly when consumer demand really takes off. Electric GT is designed to boost consumer demand by inspiring everyone around the world about the positive future that is fast approaching, when humanity will be sustained purely by energy harvested directly from the sun, the future we call "The Age of Light".